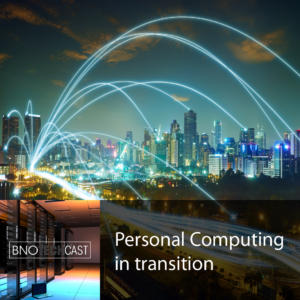 Today at 8 pm CET our next episode of the BNOTECHCAST will premiere on Youtube and on 8:30 pm it will hit your favorite podcasting platforms.
Here is todays episodes description:
This episode explores changes in the personal computing sector that have started back in 2019 and have accelerated in 2020. These changes will impact businesses and consumers alike. Lets watch these developments together and discuss the implications. In case you want to provide feedback on this episode head over to https://bnonet.com or E-Mail us at listeners@bnonet.com.
Links: