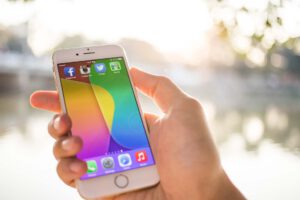 So what is the digital store controversy? This goes back to the Epic Games vs. Apple lawsuite that I discussed in my podcasts episode 2 back in February. The problem is that as specially in the smartphone and tablet sector you have two dominating platforms iOS by Apple and Android by Google. Both of these platforms come with their own digital software stores the App Store and the Google Play Store. Since these are the default stores most users stick to them, provided they have an option, which they don't have on iOS. This results in Apple and Google being able to dictate the prices and conditions for sales on these stores, which is not great when it comes to competition and competitive pricing.
Epic Games is suing Apple over these conditions and ideally would like to bring their Epic Games Store, a competitor to Valve Software's Steam Store, Electronic Arts Origin Store on Windows PC, to iOS. This lawsuit already is digging up a lot of interesting information about the industry. And I am not saying that an open market would not be beneficial as specially to us developers and the consumer at large.
The main problem for me goes a bit deeper than this general idea of the open market since we are talking about different categories of devices when we talk about digital stores. Why does the type of device matter in this discussion? – You will probably ask, since the functionality of a store and the associated business models should be the same.