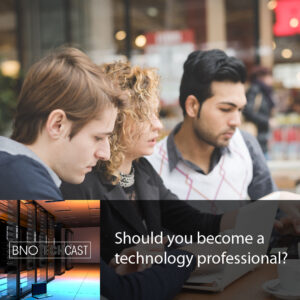 This weeks episode will again release at 8 pm CET on Youtube as Premiere and will hit the Podcast networks at 8:30 pm CET.
In this episode I will discuss if and why you should consider a career in the technology sector. If that sound interesting to you check out this weeks episode wonce it releases.
You can find information on how to listen to our program here and here.