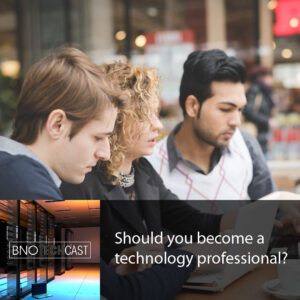 Tomorrow at 8 pm CET our next episode of the BNOTECHCAST will premiere on Youtube and on 8:30 pm it will hit your favorite podcasting platforms.
Here the upcoming episodes description:
We are in the time of year again where many young people are about to graduate and ask themselves if a career as a technology professional would be the right choice. In this episode I will discuss the pros and cons and give my perspective on which career paths could be the right one for you. In case you want to provide feedback on this episode head over to https://bnonet.com or E-Mail us at listeners@bnonet.com.
Links: